Having a website that's fast and easy to navigate is an essential component of any inbound marketing strategy, but it's only the beginning. To bring in more website visits and leads, it's time to start blogging for senior living. Here are three reasons to start right now at the start of 2018.
1. Establish Trust/Become a Thought Leader
When considering a senior living community, trust is critical. After all, people are often looking for a home for their parents and other beloved family members. Your website can offer plenty of facts, but a blog gives you the opportunity to start a dialogue with potential residents and their families in a personal way.
Rather than a cold FAQ page to answer questions like "will Dad feel comfortable here?" you can dedicate an entire blog post to discuss the ways you make your guests feel warm and welcome. By having content that helps your potential residents (as opposed to selling to them) you enbale your company to be seen as a "thought leader" and a trustworthy resource. Then, when your prospects have gathered information and are ultimately ready to buy something, your company will top of mind as a credible, trustworthy resource for their problem.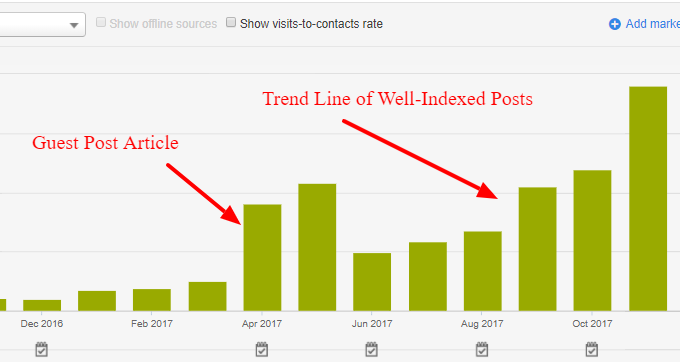 *Through consistent blogging around targeted terms we were able to increase the organic traffic to our senior living marketing agency website by over 400% in 2017.
2. Increase Website Traffic/Engagement
Using blogging as part of your senior living marketing strategy provides you with the best opportunities to engage families and keep them reading-and engaging with your company. The more helpful your article is the more likely it will get shared, linked to, and visited online. All these things increase traffic and engagement to your site. Inbound links to a blog post of yours can have a huge impact on traffic and the amount of engagement you receive.
Sounds simple right? Simply create helpful, engaging content and the rest will fall into place. While this is true it's obviously easier said than done. Start by creating content your ideal customers would find useful and the traffic will follow.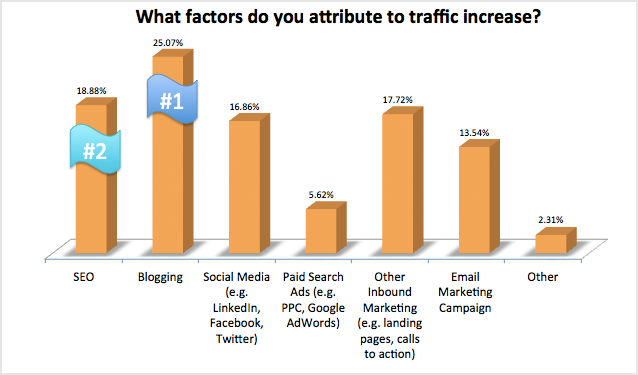 *Blogging has been found to be the single biggest factor in increasing website traffic in the long run. The sooner you start this marketing habit the better!
3. Get More (And Better Quality) Traffic
When you focus on the needs of your readers and residents, the reward to you will be more leads and better-qualified leads. Having blog content that's optimized around certain keywords enables you to get found more often in search results. While you're getting found more often you're also getting found for the specific terms that you want to rank for. Each blog post is an opportunity to get optimized for a new search term. The more posts you have out there the more traffic your website will be able to generate.
Contact NextWave for a FREE CONSULTATION today and learn how to create a customized marketing plan for your business today.