Submit the Form to Download The Full Case Study
Submit the form on the right to download the full case study. Or book a call with us today to see a demo of LTT in action.
Summary
Below is the summary findings from a recent case study with a client using our Lead-to-Tour LTT System. Since implementing this system we've been able to help them greatly increase the ROI of all their digital lead generation efforts. From working together with this client we've been able to slowly adapt and perfect this process to the point where we now offer it to our other clients in the industry. We wanted to give a special "thank you" to the team at Avista for helping create this revolutionary system for responding to digital leads.
About Avista Senior Living
Avista Senior Living is the premier option for senior living with offices headquartered in Mesa Arizona. They operate a network of 10 assisted and independent living communities across Utah and Arizona.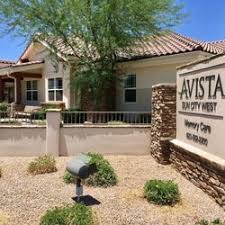 The Challenge
After working with Avista for a number of month we realized that hardly any leads we were generating were resulting in a move-in. In addition we were informed by their sales department that the leads from digital were "bad", "unqualified", or "a waste of time."
After completing a secret shop with their team we realized that hardly any of the digital leads were being responded to. And if they were it took 48 hours to respond, and the leads were only followed-up with once or twice at best. We knew that generating more inbound leads would not help, we needed to create a solid follow-up process.
The Solution
Working closely with the team at Avista we helped install a system for contacting, qualifying, and setting an appointment for their sales directors. Thanks to Hubspot's sales enablement and automation tools we were able to respond to new digital leads quickly (5 minutes or less) , consistently with 8-12 touches, and accurately document every step in their CRM.
The Outcome
Since implementing the LTT program at Avista we've been able to:
Get in contact with 89% of the inbound leads
Average 4-min Response Time
Document and attribute move-ins accurately
Save their sales staff HUGE amounts of time and frustration
"Since working with NextWave we've been able to create a system taking our digital leads and converting them into actual tours of our communities."

- Carsten E. (Avista Senior Living)