Senior living marketing managers know that having a well designed company website with proper SEO is essential in today's online world. Google loves sites that provide a good user experience through useful content, easy navigation and relevant backlinks. It rewards these kinds of sites with higher search engine rankings, which results in more traffic to your website.
While there are many ways to improve your website's search engine optimization one of the most powerful is through backlinks. One backlink from an authoritative site can hugely improve your search rankings faster than any other SEO tactic. Read the article below to learn about 3 of the major benefits of backlinks to your website.
Backlinks Build Authority and Trust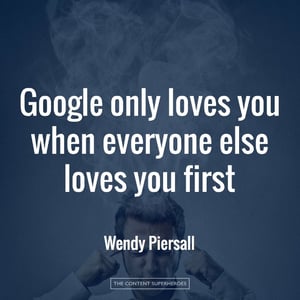 In Google's eyes, if other websites link to yours, it means that your site is more authoritative on a particular topic. By having another site link to yours it's telling Google (and other search engines) that your content is useful, well written and benefits its site visitors. This is especially true if the site that links to yours is what Google referrs to as "highly authoritative." A link from a highly authoritative site is valued much greater than a link from a directory listing or random internet blog. For example, if you somehow get a link from www.thewhitehouse.gov you better believe that your website will jump the list in terms of authority in the eyes of Google. By having really stong links from other sites you can instantly become seen as an authority on a particular topic. This is extremely powerful in terms of SEO. Unlike other search engine optimization methods which take months or years to pay off, backlinks are relatively instantaneous. As more people click through to your website, its reputation as an authority site will grow, which will in turn invite more backlinks and higher Google rankings.
"High quality content and link building are the two most important signals used by Google to rank your website for search."
- Andrey Lipattsev (Google Search Quality Strategist)
Drive Steady Referral Traffic
Backlinks from high traffic websites can provide steady traffic to your site 24/7. An added benefit with this kind of traffic is that it is usually highly targeted, leading to more conversions at a lower cost. When an authoritative website links to an article on your site you get instant credibility. The reader on that clicks through to your website already has a certain level of trust in the content you're providing. This in turn leads to more conversions on your website as a results of referral traffic. As long as the site that's linking to you is active you'll have yet another digital road leading to your site and another chance to engage with a visitor that wouldn't have otherwise been there.
Do SEO's Believe in Backlinks?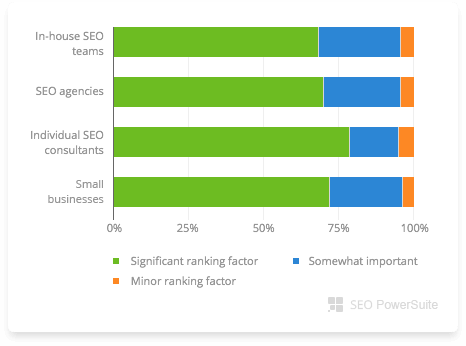 *72% of SEOs believe backlinks are a significant ranking factor; 24% of SEOs think backlinks are still somewhat important (while many other factors also play a part in the ranking algorithm); 4% of SEOs assume backlink have little influence on rankings.
Build Your Brand Name Recognition
Backlinks from other sites will not only increase your authority in the eyes of search engines but also in the eyes of the users that see your link. When a website visitor sees a link for "inbound marketing for senior living" from a website they that's linking to yours they are more likely to remember your website and brand for future searches. An interesting biproduct of backlinks is that you'll also increase the direct traffic to your site as well. This mean more people searching specifically for your brand name or URL. This is because a website visitor is more likely to remember you and your website as an expert on a specific topic when another site links to you. The same way that Google remembers your site as authoritative the human brain does the same thing.
So while backlinks are a vital part of website SEO, they also have other benefits. Deployed correctly, they can lead to better quality site traffic, more engagement from users, and more customers. Click on the button below to download our free guide to SEO for senior living communities. While backlinks are important they're just one part of the huge SEO pie. Click the button below to learn more search engine optimization tips.