Local SEO for assisted living is a very important part of getting your community found online. Four out of five consumers use search engines in order to make decisions. With these statistics in mind, consider how important it is for your retirement community to have a local presence.

Localized Content
Entertain and educate readers with content specific to your location or geographic area. This helps provide a source of unique content for your site and it's excellent for local search engine optimization. Localized content could be something simple like a list of the "How to Find an Assisted living community near Wakefield, MA", or "3 Best places to watch fireworks near Waltham, Ma." The point is to offer something that local readers would find useful and generate more localized traffic to your website. Localized content is a way that your community can beat out the bigger senior living communities with much largers budgets. It shows that you're tapped into the local community and it also gives you a better chance for ranking because the content is so specialized to your area.
"High quality content and link building are the two most important signals used by Google to rank your website for search"
- Andrey Lipattsev, Search Quality Senior Strategist at Google
Once created make sure to spread your content on your blog and then across your different social media channels. Make sure to add localized hasthags when posting on social to give your content a better chance of being found by people in your area. If your content is interesting and useful you'll be able to generate highly targeted traffic from your geographic area.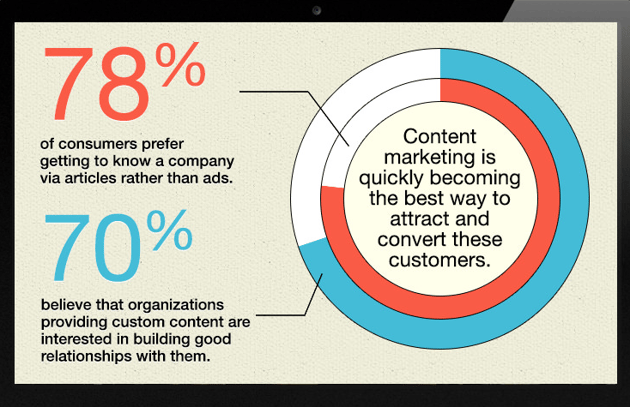 Citations
A local citation is any mention of your business online; it is any combination of your company's name, phone number, physical address, and website address. Citations in SEO and "optimizing for NAP" are a key factor in improving your local search results.
When it comes to your retirement community's online presence in local directories, showing up is half the battle. If your community can't be found on Google Maps, your potential residents will soon find the website and address of your competitors. There are a variety of simple things you can do to start getting local citations for your company and improving your local online presence. The pie graph below shows the local ranking factors that Google uses to rank sites locally. It shows the weight that each area has when calculating your local search ranking. Use the chart below to start braintstorming which area your company might be lacking and fill in the gaps in your local SEO.
To start definitely get your business verfied with using a Google My Business Page. Other easy (and free) places to get citations include a Facebook business page, a Yelp review page, and a local senior living focused directory. All these free business profiles will allow you to create links back to your website from these different channels.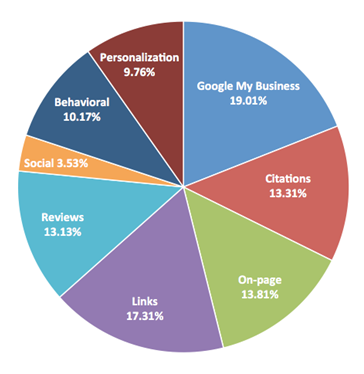 Local Search Ranking Factors (2017)
Link Building
Authoritative, quality links to your site increases exposure for your community. A succesful backlink strategy can generate huge results for getting your website to rank in searches. Doing link-building the right way is definitely a long terms initiative. The last thing you want to do is try and "game" the system by buying links back to your website. Google is smarter than you when it comes to search rankings. The best way to get authoritative inbound links to your website is to find blogs in your industry and ask to "guest post." Guest posting is when you write a blog on somebody elses website and then link back to yours. Reach out to blogs in your industry and ask what their readers would be interested in reading about; then write a guest post about it.
To learn more about SEO for assisted living contact us to request a free audit of your website. In the website audit we'll give you a full analysis of your website as well as suggestions on how you can improve. To learn more about our senior living inbound marketing programs or to request information about our free trial products contact NextWave today and we'll setup a consultation call to see which program best fits your needs.