A senior living community is the home of hundreds of seniors at any given time. Because of its very nature, a retirement community is a very personal place, but it's also a business. In order to keep the doors open and the lights on, each community needs to reach a profitable occupancy rate, which means constantly marketing to and moving in new residents. The best way to draw in your ideal residents is to appeal directly to them with both your senior care marketing messaging and content. In order to do this, you have to know exactly who your marketing is for.
Marketing Personas
You are selling a very personal experience, and therefore your advertising needs to be personal. It often helps marketers to imagine their ideal customers and create specific characteristics for each type of customer. This image you create is called a marketing persona, and it contains all the motivations, background, fears, and desires of a portion of your target audience. Most businesses will have several personas that their buyers may fall into, and retirement communities are no exception. As an administrator, you probably already have a fairly clear idea of who your ideal customer is; however writing down their characteristics helps to crystalize your marketing messaging.
"A marketing persona is a composite sketch of a key segment of your audience. For content marketing purposes, you need personas to help you deliver content that will be most relevant and useful to your audience."
Building Your Personas
One of the most important things about building a persona is not to make things up. Don't just imagine what the motovations of your potential customers - actually find out. Interviewing your current residents about what they care about and why they chose your community can help you get an idea, and the answers will not always be what you expect. While many may come for your excellent kitchen or regular monthly activities, others will have come on a recommendation, proximity to family, or a favorite floor plan for their cottage or suite.
"Using personas drove a 3X increase in closed sales deals"
- Marketing Sherpa
Start by looking through your best existing customers. Who made the buying decision when they moved-in? Was is the senior themselves? The adult child of the senior? Was it a senior referral partner? Each persona will have very different motivations and reasons for choosing your community. Your job when building your personas is to find a customer that fits each of these customer types. Once you've done this interview each of these people and ask them a series of questions to clearly define them. Once you have about 3-5 of your top customer segments clearly defined them you can start creating a marketing plan to reach them.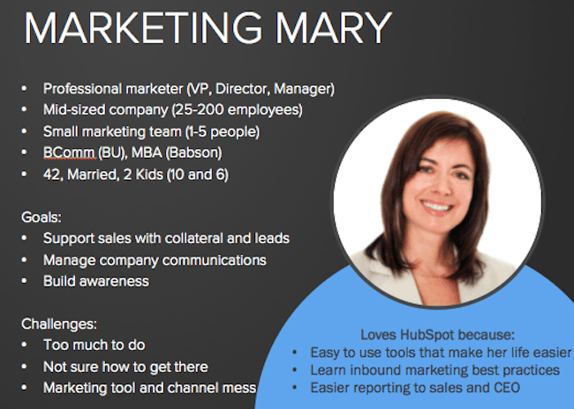 * An example of a built out marketing persona. This is the type of information you'll want to have for each of your target senior living marketing personas.
Create "Persona-Based" Content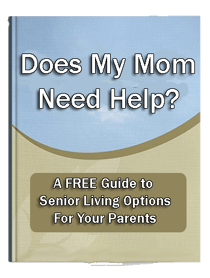 Once you have an idea who you're senior care marketing is geared towards (you should have at least five personas), you can start creating content that will appeal to them. This is where your website assets and blogging come in, along with any outbound marketing you choose to implement. Try to rotate through the personas you appeal to, so as not to rely too heavily on business from any one personality type. Post recipe and food blogs for the gourmets, activities for the socialites, parks and paths for the active, and library contents for the book-loving introverts. Finally, watch your metrics and try to determine which personas are working better for you and improve those that don't produce results within a few months.
Using assisted living marketing personas is a fantastic way to help you both refine and diversify your marketing strategies. You may realize that your previous marketing attempts have been focusing too much on a single persona, or not targeted enough toward real people with unique motivations. Your community is built from an interesting mix of personalities, and your marketing strategy should represent that. Personas help you ensure that your next wave of new residents will choose your community for the things they personally will love about it.