Is your senior care business making the most of its online presence? If you're not leveraging the power of content marketing for senior care, you could be missing out on many new clients. Customers are always searching for valuable information about home health care, nursing homes, or assisted senior living centers. Keep your content timely, relevant, and local to reach your target audience.
Tips for Content Marketing for Senior Care
Here are five actionable tips to help you find new clients through content marketing for senior care.
1. Show Off Your Expertise
By positioning yourself as an expert in the senior health care industry, you can build your brand image and strengthen the trust between you and your potential customers. You want to be the business that the media and community leaders want to interview. Do your research, and put effort into crafting quality articles, blog posts, discussions, and other valuable content to engage readers. Keep up with current events in your industry and see if you can gain exposure on guest websites, industry blogs, newspapers, radio channels, or other venues.
2. Change with the Seasons
When incorporating local SEO into your content marketing strategy, tailor your content to the season. For example, you could talk about the importance of family around Thanksgiving and Christmas, or offer tips on outdoor exercises during the summer. Using holiday-themed keywords can help get your content noticed. Keep tabs on seasonal events in your area, or even create an event yourself. These are great opportunities to get your name out there and make excellent sources for local SEO content.
3. Show Off Your Assisted Living Center Team
When customers see that you value your employees, they're more likely to believe that you'll value them as well. Highlight some of the ways your employees participate in the community, and get their insight on your business and local events. Treat these highlights as a casual and fun way to engage readers. People enjoy learning about others and may gain insight or find common ground between their lives and the lives of your employees.
4. Leverage Customer Feedback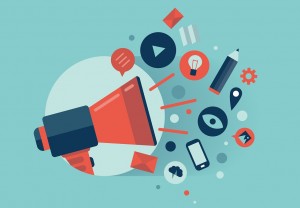 Your blog, website, and social media pages are ideal for collecting customer reviews. You can use these reviews to add credibility to your long term care facility and encourage new clients to join. In particular getting Google Plus business page reviews and Yelp reviews will greatly help your local seo at your assisted living facility.You can also use customer feedback to create an FAQ page or post an update on how you're applying customer suggestions to your business.



5. Participate in the Online Community
A strong local content marketing program involves reaching out to potential customers, partners, and other organizations in your field. Visit the websites of local health care groups and participate in discussions. You can also link your posts to valuable web pages or ask other website owners if you can guest post. Make sure you put your links only on relevant pages and always get permission beforehand.