To bring in new clients using content marketing requires a strategy that uses the buyer's journey as a guide. The buyer's journey is the process the customer takes from the research stages to a final commitment to purchase. As you consider how to optimize your efforts, it's necessary to have relevant content for each phase of this journey. Let's take a closer look at the buyer's journey and how you can use your content to fit each stage.
If you want to create a more successful marketing strategy, you will need creativity to tackle each stage of your content marketing funnel and produce suitable content targeted to each potential resident. When marketing a senior living community, you have to create content for each stage and meet your potential prospects "where they are" in the buying process. The stages go a long way from awareness to interest, consideration, decision making, and retention.
How to Attract Potential Customers with Content
It is much easier to interact with customers today than it was just a few years ago. Today we have social media, PPC advertising, print media, search engine marketing, blogging, trade shows, sponsoring events and many more ways to bombard a potential prospect with a marketing message. Content marketing allows your prospects to find YOU.

*The graphic above is an example of the different phases of the buyer's journey. Each stage is marked by specific questions and concerns that need to be addressed in order to move forward.
Awareness Phase
A journey of a thousand miles starts with a single step. The awareness stage creates leads to your property. This means you do your best to stand out from the crowd. Come up with information and strategies that provide potential leads and inspire them to choose you.
During this stage, customers become aware that they have a need or challenge. For those in the senior living industry, the typical customer in the awareness stage may have a loved one that needs more structure or care but they're not necessarily thinking of a senior living place just yet. To captivate people in the awareness stage, you can provide content such as educational blogs, how to's, or checklists that focus on senior topics. The goal is to inform visitors about anything relating to senior care.
Content ideas for the Awareness Stage
Sponsor a community event frequently attended by your target group.
Create blog articles with How to topics, life hacks, and local events.
Advertise on social media.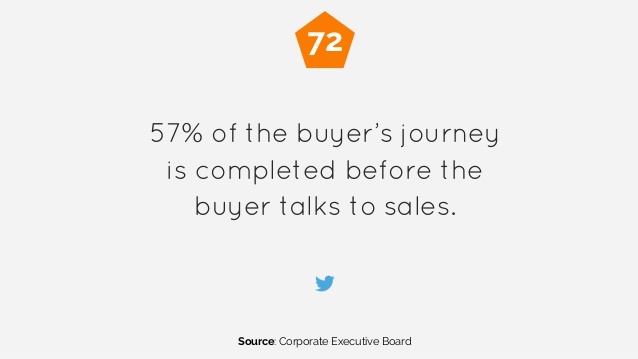 * This stat above is extremely powerful. It highlights the fact that consumers nowadays are using the internet to do their own research. This is at the core of content marketing and inbound marketing. People don't buy anything until they've done their homework. Your job as a content marketer is to make that process of doing homework as easy and clear as possible with content.
Consideration Phase
At the least, you need a form of contact with lead generation ability. Having an email address does not necessarily mean the prospect is going to be a customer. At this stage, you need to convince the prospects and most businesses choose to do this through ongoing email marketing.
Once buyers reach the consideration stage, they are thinking about a solution. They realize there is a need and now they are looking for the solution. Maybe a loved one has fallen or they can't care for them as much. They are now actively thinking about solutions. Your content should focus in on your facility and why it's superior to others. Videos are attractive ways to introduce people to your facility. Other types of content good for this stage are webinars, virtual tours, company fact sheets, features' list, and testimonials. The goal is to convince people your company is best for their needs.
Content ideas for the Consideration Stage
Virtual property tour
Cost of living
Moving guides
Floor plans and site maps
Lifestyle videos
E-brochure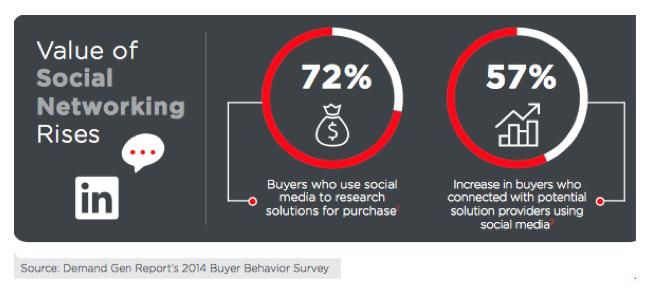 *Social networks like LinkedIn are becoming increasingly more important in consumer's purchase decisions. Don't neglect these channels for promoting your brand and your content.
Decision Phase
This stage calls for you to convert your prospect into an actual customer. How? Show them reviews, awards earned, give discounts and coupons. Do everything you can to "wow" your buyers. Once people reach the decision stage, people are ready to make the choice. They simply need a bit of encouragement to get over the finish line. It's helpful to offer coupons, some other type of freebie, a live tour, or even an invitation to a meet and greet function. Anything that will make the decision-making process a bit more appealing.
Content ideas for the Decision Stage
Testimonials from current residents
Third-party reviews
Bonuses and coupons
An effective content marketing plan for senior care needs to address each phase of the buyer's journey. Having well-rounded content enables you to better personalize your messaging and reach each prospect "where they are." By having specific blog posts and downloadable content for each phase allows you to create a more personalized experience for the prospect and ultimately a higher chance of converting into a customer.