Today's seniors are becoming increasingly active online. They have social media accounts, they connect through email, and, most importantly, they engage in research before entering into important life decisions--like, for example, choosing the senior living communities where they will live out the rest of their lives. If you want a profitable strategy for content marketing for senior living communities, these five steps will help make it happen.
Step 1: Set Your Marketing Goals
In order to create an effective marketing strategy, you need to know what you're hoping to accomplish with your content marketing. Ideally, your goals should be simple, easy to measure, and realistic. Some of your goals might include:
Increasing visits to your website
Raising the number of people who convert to leads by submitting information to your website
Increasing your social media "likes" and interactions
By setting clear marketing goals, you can change the way you approach your marketing efforts. Each marketing choice can be measured against those goals, allowing you to create a more successful--and profitable--content marketing strategy.
Step Two: Decide What Content You Need
First you'll want to create buyer personas for your senior living community. What type of content do they need? Who are they and where do they go to find information online? Keep in mind that you're not trying to produce mass quantities of content aimed at trying to convince people to move into a senior living community as soon as possible. You're simply trying to educate them and help them in the buying process. Instead, you might produce:
Information about events relevant to seniors in your area
An ebook about paying for senior living and how much different things cost
Content about the different levels of care available at different senior living communities
Information that your buyer personas will find interesting (for example, if you're a green-minded community, you might publish information about eco-friendly advances or about gardening in small spaces)
"Great marketers have immense empathy for their audience. They can put themselves in their shoes, live their lives, feel what they feel, go where they go, and respond how they'd respond. That empathy comes out in content that resonates with your audience."
Rand Fishkin, Wizard of Moz, Moz
Step Three: Check Your Existing Content Library
What type of content have you already created? Look through your online library to see what you're already generating or have already generated. You've probably created a brochure or a simple guide to your community before. See how your existing content lines up with your objectives and what you need to be producing for your buyer personas. It's possible that you have, in the past, already generated some great content that could be re-purposed into a blog post or downloadable e-book. Put them to use!
As you're examining your existing library, make sure you check out several different forms of content. Content marketing isn't just about blog posts! You also want to produce infographics, podcasts, videos, and other media that will help you connect with interested seniors and their adult children. At the same time, pay attention to the emails and social media posts you're creating: how are they boosting seniors' interest in your community? Are they in line with your goals?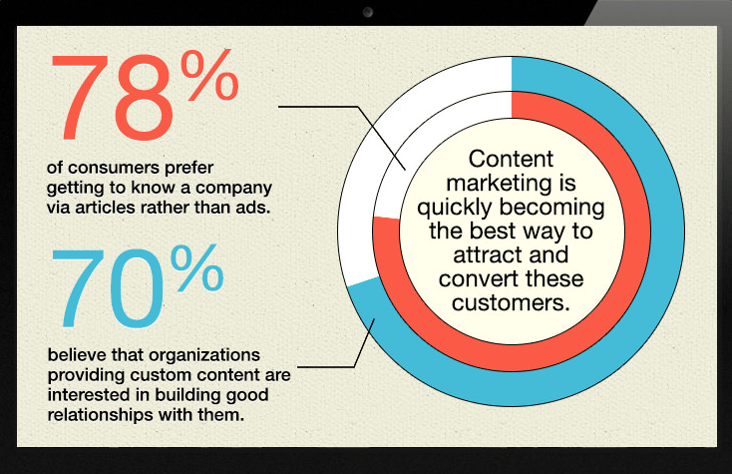 Step Four: Create New Content
Once you've set out your goals, learned what's in your existing content library, and examined the content you've already created, it's time to create new content! Try to create balanced content that will create a more effective connection with the people you most need to reach. As your content library grows, you'll discover that you're naturally seeing an increase in visits to your website. Remember, each new blog post is essentially a new page on your website. This means each post is a new chance to get found in search results and to rank for specific keywords or senior living search terms.
Step Five: Spread the Word
You've created the content. You know who you're trying to reach. Now, you need to spread the word about it! Use your email marketing lists, your social media accounts, and your connections with other websites to spread the word about your best content. Pay attention to the results: certain types of content may generate higher levels of response from your audience. Compare those results to your goals and use your findings to better guide your content marketing efforts in the future.
Creating an effective content marketing plan for your senior living community is one big step in getting your community noticed above others in your area. Your content is your connection to and interaction with future customers. The right library gives you the ability to improve those interactions and keep your community at the forefront of their minds when the time comes to select a senior living community.