With the senior living marketing growing so fast it is essential that your facility finds ways to keep up with the larger national brands if you want to compete. In order to differentiate yourselves and help convert more leads we've come up with three essential independent living marketing ideas that your community can implement quickly. These ideas will make your community visible to local prospects (as well as when marketing senior living to adult children) and will enable you to differentiate and show value - instead of trying to compete - with the larger national senior living brands.
(Short On Time? Click here to Download a Free Guide to Independent Living Marketing Ideas)
3 Must-Do Items for Independent Living Marketing in 2018
1) Get Listed and Verified on "Google My Business"
This is perhaps one of the simplest and often time most overlooked things you can do to optimize your community for senior living SEO. Google my business is a way for Google to verify your physical location and tie your website, google maps, and your search results all together. Simple visit www.google.com/business, sign in to your account and search for your business on Google maps. Once you have your address and listing information correctly input Google will mail you a postcard to that location with a PIN number. Entering this PIN number back into your Google Business page is how Google verifies that you are actually at that location and the correct person is verifying it. This step is crucial. Once verified and your Google plus page is properly tagged and categorized your local search results will improve. By verifying your location Google now knows that a "independent living facility" has a verified location in your town. And by doing so your facility will start to show up when people use a local modifier to search such as "Independent living facility near Boston, MA." Starting to make sense? Trust us just do it if you haven't already. It will help your senior living search engine optimization results hugely.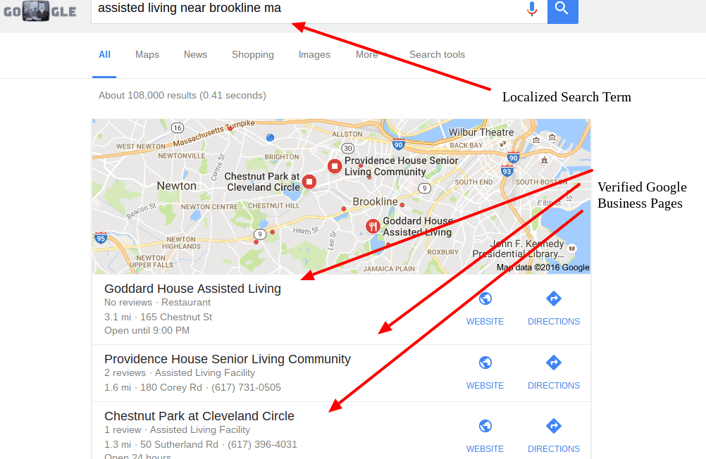 *Localized Search Results - Same as your potential new customers would input when researching.
2) Get a Professional Quality Video of your Community on YouTube.
Getting a pro quality video done these days is not so expensive. For four or five hundred dollars you can have a professional crew come out to your facility and put together an amazing looking video that you can use on your website and YouTube channel. The video can include interviews with staff, testimonials from existing residents, and a full tour highlighting the best parts of your facility. Having a professional video will go a very long way in getting people to convert from website visitors into actual on-site tours and paying residents. Also make sure to utilize happy residents in these videos. Ask if they'd be willing to give a short quote about their experience. A study fromDale Carnegie stated that "91% of customers say they'd give referrals. Only 11% of salespeople ask for referrals." ...So ask!!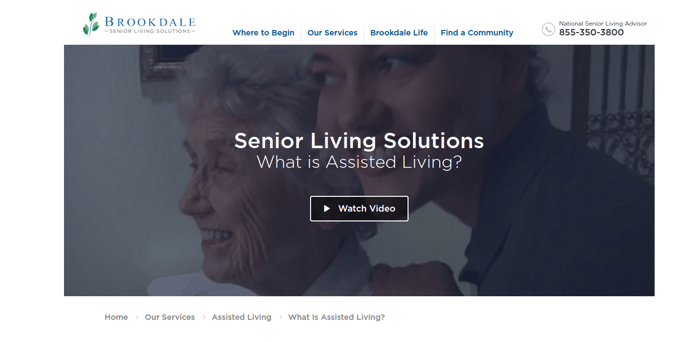 * There's a Reason Brookdale has their video front and center on their website....It converts!
3.) Establish Yourself as an Expert Via Content Marketing
"82% of buyers viewed at least 5 pieces of content from the winning vendor."
- Forester Research
Note the above statistic from Forester Research of Cambrdige. This stat is a testament to having excellent quality content on your website along with things such as professional videos. Potential residents are doing their research well before they ever talk to a salesperson at your company. Content marketing is key to your success in the digital age. The more informative and valuable content that you have on your site the more likely a potential prospect will see you as a "thought leader" in the industry and somebody that they can trust. By creating great content on your website such as blog posts and e-books you'll be giving something of value up front. People LOVE this!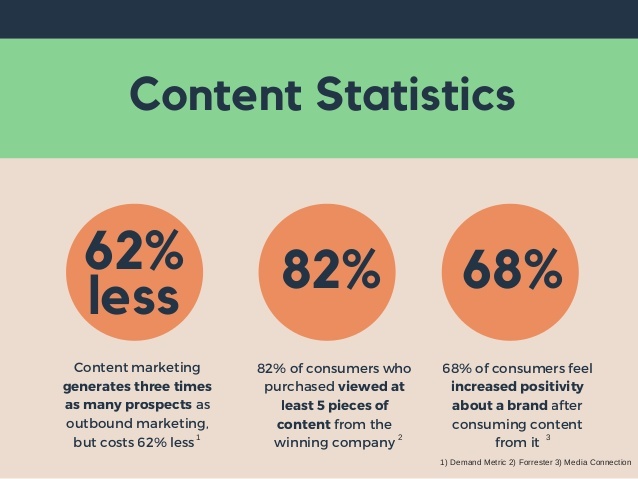 By offering valuable e-books such as "How to Know When Your Parents Need a Senior Living Facility" or a blog post on "3 Steps to Finding the Right Assisted Living Facility for Me" you'll be helping your prospects right off the bat to make informed decisions. And when the time comes for them to make the ultimate decision on who to purchase from, they'll remember you and your community as the experts.
To learn more about independent living marketing and assisted living marketing download our free guide below.